DISCOVER A FAMILY-OWNED WINERY at the heart of the Drôme, creator of Clairette de Die and Crémant de Die made according to traditional methods and know-how passed down from father to son.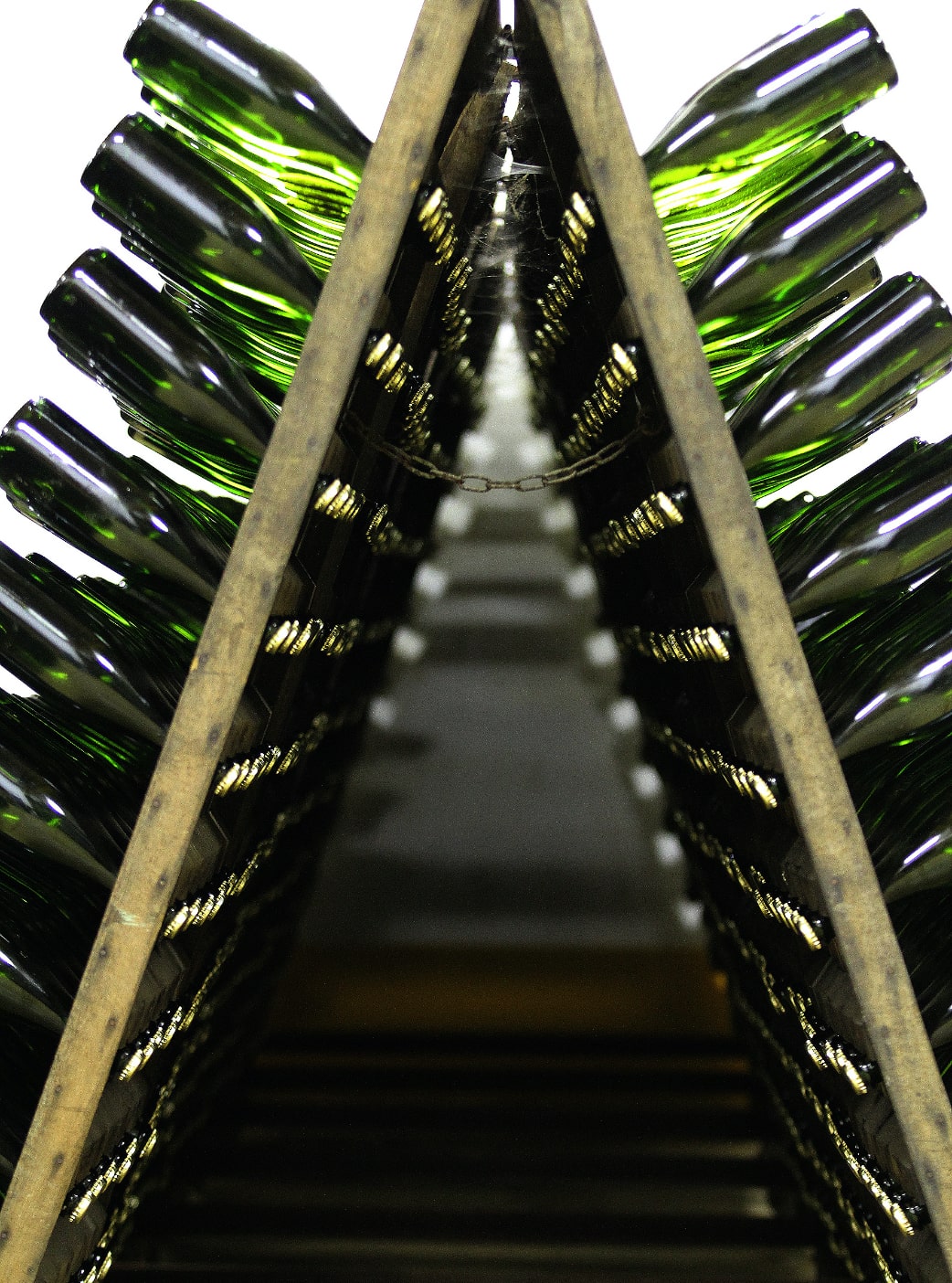 History
In 1942, Henriette and Marius RASPAIL, who at the time ran the village café, purchased a modest wine estate made up of a building and a single parcel of vines. With the help of their son Flavien, they began to make cuvées of AOC Clairette de Die which quickly won over a clientele of restaurants owners and individual clients. The Winery soon developed into a magnificent ecosystem of vines (3ha), lavender bushes, and walnut trees.
History
In 1985, Jean-Claude and Françoise RASPAIL built a cellar-boutique and bought new parcels to extend the estate over 12ha. Bringing out the best of the terroir is the guiding principle at the Winery. Jean-Claude concentrates on working the soil and the quality of the wines is recognised by numerous French and international professional juries.
History
Since 1997, Frédéric has been putting his oenology training in Champagne to good use to give new impetus to the Winery. He continues the work begun by his father and has converted the vineyard to organic farming while building a temperature-regulated vat room. He uses modern and age-old techniques wisely, and always puts quality first; his wines are made according to what are known as "ancestral" and "traditional" methods to perpetuate the work begun by his peers. In 2002, his wife Anouck joined the adventure to develop the sales aspect.
Know-how
In order to respect the terroir and people, the entire vineyard has been tended without chemical inputs for the past 25 years. So, its AB (Organic Agriculture) label is not just a trend, it is a philosophy of life. The soil is worked less often to allow it the necessary time to rest. Frédéric wants to restore the biodiversity and keep the soil full of life, a healthy vineyard which will be able to defend itself against weather fluctuations and disease.
Know-how
Surrounded by mountains and sheltered from the wind, the vineyard stretches from the village of Saillans at 270 metres above sea level. Most of the vines are planted on these steep and stony hillsides (30 to 40% slope). Tending the vines here is difficult, even dangerous, but this meticulous work pays off, and the terroir gives beautifully ripe, late harvest grapes, which allow the creation of magnificent wines.
Know-how
Frédéric learnt the ropes of winemaking in Champagne (Bollinger) and he therefore masters traditional expertise such as riddling and disgorging. He has chosen to continue this approach for his sparkling wines just like his father before him. The temperature-regulated tanks allow fermentations at low temperatures and traditionally the carbon dioxide release of the 2nd fermentation takes place in the bottle. For the still wines he favours parcellary selection, on a selection of Syrah or Chardonnay planted on the slopes and with small yields for superb concentration and real finesse.
GENERATIONS OF WINEGROWERS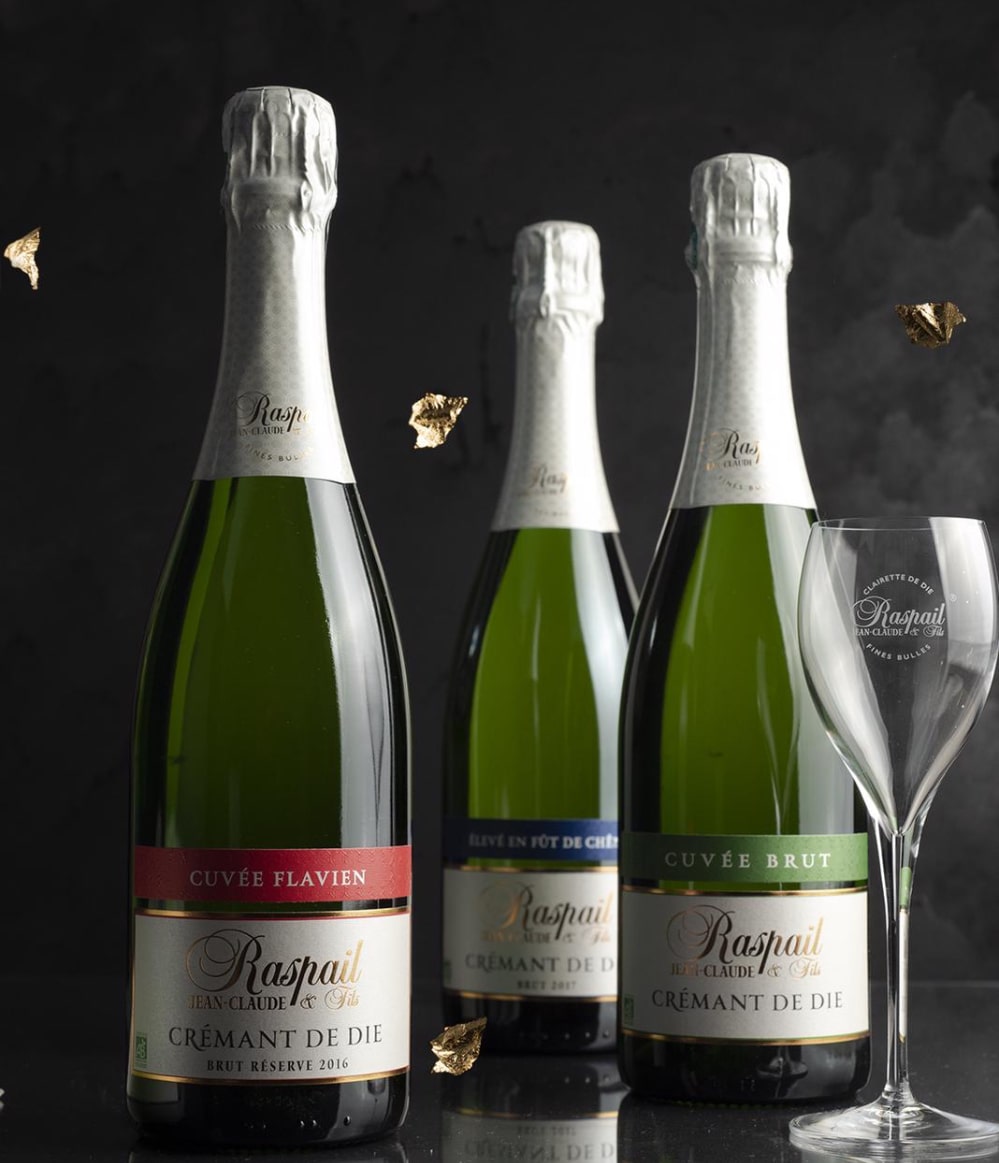 Crémant de Die
"Traditional Method". After pressing, the musts ferment in stainless steel tanks or oak barrels and the second fermentation takes place in the bottle. They then rest for 24 to 30 months before disgorging, to develop a maximum of aromas and finesse.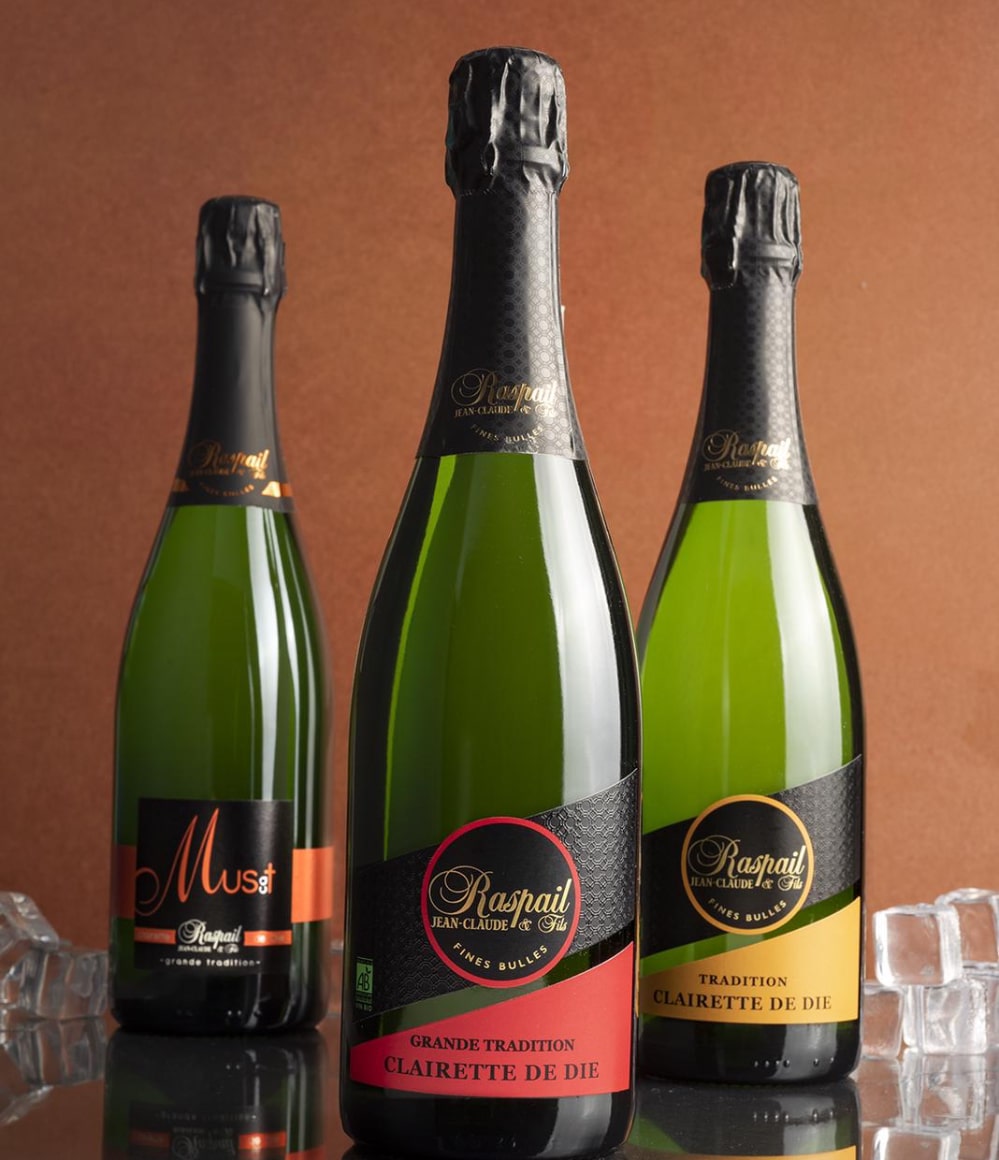 Clairette de Die
"Ancestral Dioise Method". After pressing, the musts ferment at very low temperatures. The second fermentation, also called "prise de mousse" (foam creation), continues in the bottle to give a naturally sweet and sparkling wine.



Visit us
At the heart of the Drôme, in Saillans, the doors of our cellar-boutique are open all year round to let you in on the secrets of the Ancestral and Traditional methods. We propose lots of activities for individual visitors, groups, and families!
Visit to the cellars
Booking necessary. Come and visit the cellars with Frédéric and Anouck as your guides.
Cellar-boutique
Tasting session and discussion. Free access.
Camping car area
Welcome to camping cars.
Holiday home
Holiday home for 2 to 4 people.
Themed events
Experience the estate from different angles with the passing seasons.
Segway
Booking necessary. Explore the vineyard on this fun means of transport.
With your loved one, as a family, or amongst friends; whether you want to be active or dream of a restful break; in winter or in summer… The team proposes all sorts of activities for a discovery at your own pace and depending on what you want to do.
Golden Medal - Concours Général de Paris 2022 We are happy to share this great news with you, a Gold Medal for our Crémant de Die Brut!
Golden Medal - Concours Général de Paris 2022 We are happy to share this great news with you, a Gold Medal for our Crémant de Die Brut!
Domaine RASPAIL Jean-Claude & Fils
780 Route de Die - 26340 Saillans
Drôme - France
Tel : +33 4 75 21 55 99
contact@raspail.com
The cellar-boutique is open 7 days a week (except the weekends of February and the 2 first weekends of March)

- From 9am to 7pm non-stop in summer (from 14 July to 31 August)
- From 9am to midday, then from 2pm to 6.30pm the rest of the year
- Closing time 6pm in winter (January, February and March)
- Annual closure from 5 to 31 January
Camping Car park-up area
Members FRANCE PASSION
Domaine Raspail
Jean-Claude Raspail
Clairette de Die, Crémant de Die
780 Route de Die - 26340 Saillans
04 75 21 55 99