FRÉDÉRIC and ANOUCK and all the team of the Raspail Winery will be happy to welcome you all year round at the heart of the village of Saillans, to rediscover and taste their Crémant de Die and Clairette de Die.
The cellar-boutique
The recently renovated cellar-boutique, which proudly bears the colours of the Winery, welcomes you all year round to discover and taste our Crémant de Die and Clairette de Die as well as our still wines (all organic too) and the other cuvées with the Jean-Claude Raspail & fils signature. A large tasting room is at your disposal (respecting the requirements linked to the current health situation), in which you can admire some very old presses amongst other objects.
Free access all year round. parking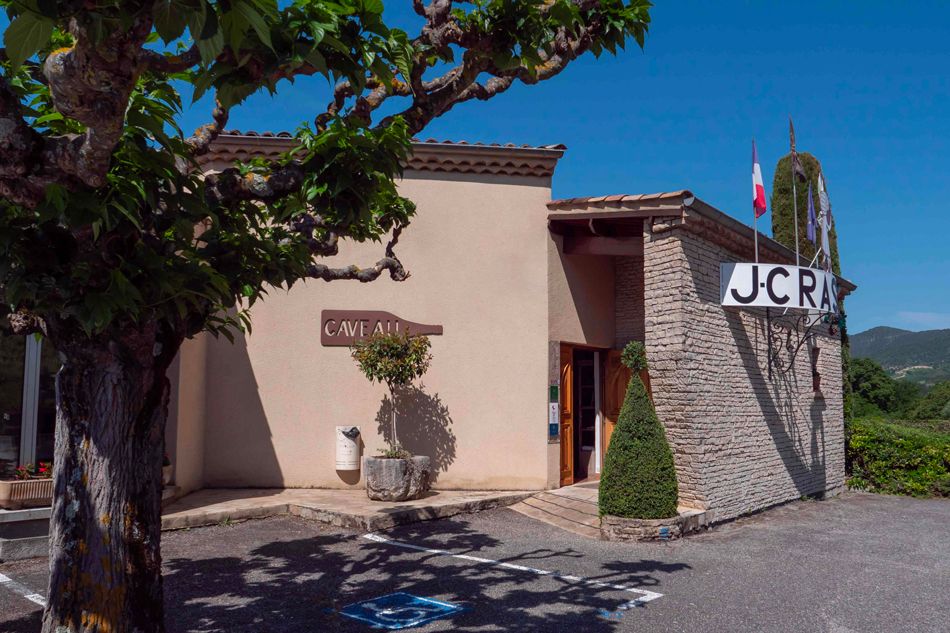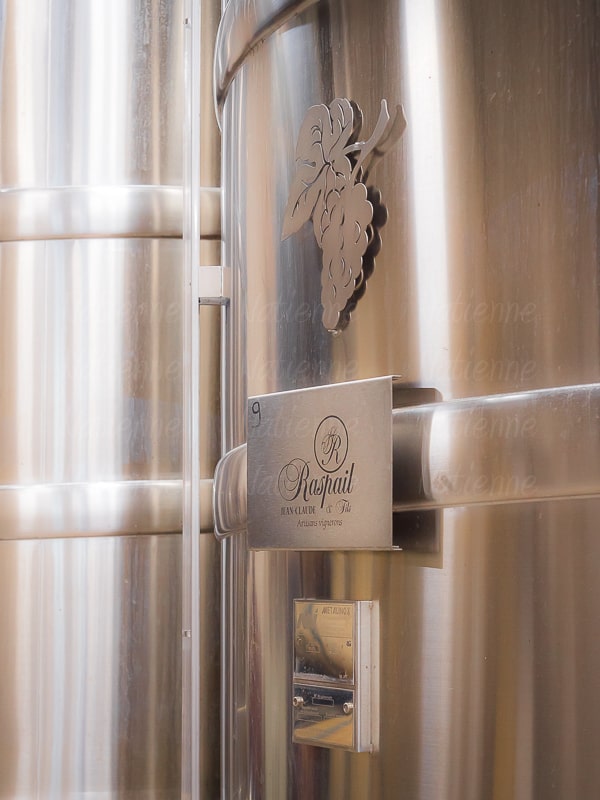 Visit the cellar
Come and visit the Raspail vinification cellar where all the estate's organic wines are made: Crémant and Clairette de Die, and its reds, whites and rosés. During this visit, you will discover the secrets of how sparkling wines are made and see the temperature-regulated tanks and the riddling racks as well as the cellar devoted to still wines. The visit ends with an essential step, a tasting session in the cellar-boutique.
All year round. Booking required.
Frédéric and
Anouck welcome you
segway
rides
After a quick introduction to handling a Segway, you will set off to discover the parcels of the estate and the different varietals which give birth to the organic wines. Speed up the slopes to the heights on both sides of the village of Saillans and plunge into the history of these two prestigious appellations. Your exploration will be followed by a tasting session and discussion in the cellar-boutique.
By reservation - Tuesday to Saturday
Holiday home
Holiday home to rent for 2 to 4 people (1 double bed, 1 sofa bed) situated a stone's throw from the Winery. It is a perfect starting point for the many beautiful walks in the Drôme valley (the three mountain tops called "Les 3 becs", etc.) and for all the outdoor activities such as canoeing and kayaking, via ferrata, stand up paddle, horse riding, etc.
Sleeps 2 to 4. From March to October.
Domaine RASPAIL Jean-Claude & Fils
780 Route de Die - 26340 Saillans
Drôme - France
Tel : +33 4 75 21 55 99
contact@raspail.com
The cellar-boutique is open 7 days a week (except the weekends of February and the 2 first weekends of March)

- From 9am to 7pm non-stop in summer (from 14 July to 31 August)
- From 9am to midday, then from 2pm to 6.30pm the rest of the year
- Closing time 6pm in winter (January, February and March)
- Annual closure from 5 to 31 January
Camping Car park-up area
Members FRANCE PASSION
Domaine Raspail
Jean-Claude Raspail
Clairette de Die, Crémant de Die
780 Route de Die - 26340 Saillans
04 75 21 55 99